Intelligent Fan Coil Unit (iFCU™)

PM Motor / Brushless DC Motor (BLDC) / EC Motor Fan Coil Unit
iFCU™ has successfully attained the Platinum recognition in CIC Green Product Certification.
iFCU™ adopted the patented technology with rotor of a permanent magnet to generate magnetic flux. Its advantages are to eliminate the source of power loss and achieve a high energy efficient operation.
By replacing mechanical brushes, permanent magnet motor can also minimize the noise level and waste heat generation, thus improves motor lifespan.
With variable speed drive, the motor further enhances efficiency system compared to traditional fixed speed AC motor designs.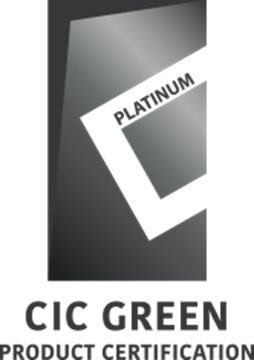 Variable speed FCU fully controllable
"AUTO" mode is available in iFCU™, stepless variable fan speed is controlled based on room temperature set point.  Reduce energy use while maintaining comfortable condition, e.g. unoccupied mode to maintain the minimal RPM and energy ussage.
Programme Customization to fit client's application/configuration
Tailor-made programme to work with different system and fit the
occasions requirements.  Modbus Thermostat, Room control unit (0-10V), Group Control, RPM adjustment & wireless group control etc.
Duct type sensor
Installed in return-air box to control temperature accuracy up to ± 0.5oC to increase human comfort.
Both high & low static
Applicable to both high & low static pressure setting.
Wi-Fi Control
Can be controlled through any mobile device.
iFCU™ Package
(for new installation and replacement works)
Permanent Magnet Motor Technology (PM/BLDC/EC Motor)
Variable speed FCU, fully controllable
Firmware customization to fit client's requirements
Low heat dissipation
Applicable to both high & low static pressure settings
Safety and Electromagnetic Compatibility
iFCU™ Retrofit Kit
(for replacement of AC motor in existing FCU)
Permanent Magnet Motor Technology (PM/BLDC/EC Motor)
Variable speed FCU, fully controllable
Firmware customization to fit client's requirements
Low heat dissipation
Applicable to both high & low static pressure settings
Safety and Electromagnetic Compatibility
The Hong Kong Institution of Engineers – Innovation Award for the Engineering Industry 2012/2013 Merits
The 9th International Hotel Expo 2013 – Asia Green Award
The Hong Kong Institution of Engineers – Leadership Award in Evident-base New Technologies Application for Building Energy Conservation 2014
The Third Batch of Recommended Product List (Technology)" by "Guangdong Energy Conservation Association"
The 4th International (Guangdong) Energy Conservation Expo 2014 – Outstanding Energy Saving Technologies (Products) Supplier 2014
The Hong Kong Green Building Council – Merit Award of the Green Building Award 2014 – Building Products & Technologies Category
The Chinese Manufacturers' Association of Hong Kong – 2014 Hong Kong Awards for Industries: Equipment and Machinery Design Certificate of Merit
CIC Green Product Certification – Platinum (License Number : CICGPC-L-17021(FCU))